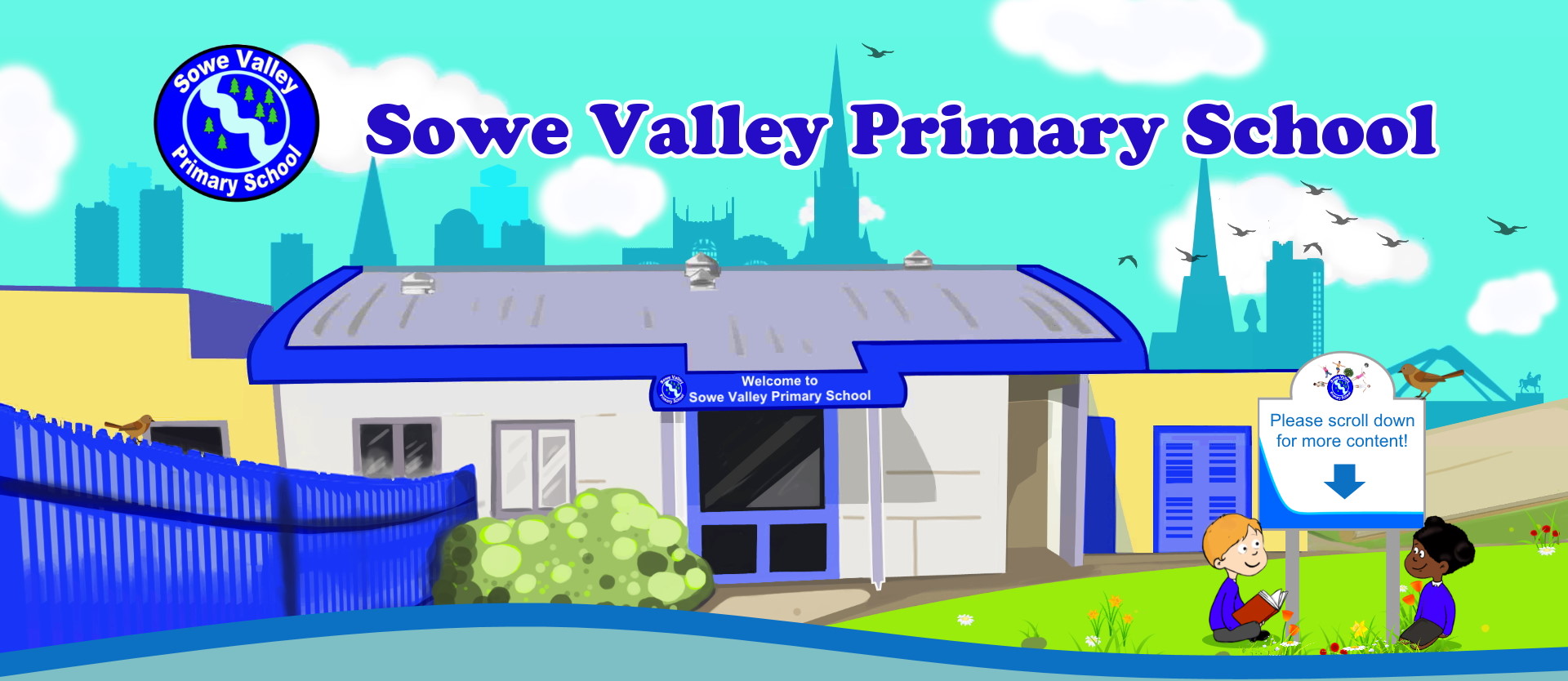 Sowe Valley Primary School Vision
At Sowe Valley we feel that the children are at the heart of everything we do. We strive to ensure that our children are happy, confident children who share a positive attitude and an enthusiasm to find out about the world around them. We believe that learning should be engaging, purposeful and challenging and aim to provide a diverse and motivating curriculum that responds to the needs and interests of our learners. Sowe Valley is a learning community for all, where children, staff, parents, governors and the wider community work together to create a safe, caring and stimulating environment in which every individual is valued, encouraged to succeed and equipped with the skills they need for the adventures ahead of them.
Aims
We aim for the children to leave our school as;
Resilient individuals
Has a positive attitude. Finds interest in what they are doing. Sets themselves targets and works towards them. Practises in order to improve. Knows their own strengths and weaknesses. Never gives up!
Responsible individuals
Stays calm. Gets on with the task in hand. Plans ahead. Makes good choices. Takes care of themselves and others. Takes responsibility for their own learning.
Reflective individuals
Ask questions. Stays calm. Listens and considers different opinions. Learns from mistakes. Thinks about what they could differently to make things better. Listens to advice and acts on it.
Risk-taking individuals
Knows that it is ok to make mistakes and that mistakes are part of learning. Doesn't expect to get things right the first time all the time. Is happy to try new things. Is independent.
Resourceful individuals
Uses their imagination. Asks good questions. Learns in different ways. Works well with others. Looks for ways to help themselves.
Ready individuals
Is always eager to learn new things. Believes in themselves. Gives good eye contact and listens carefully. Is interested. Has their equipment ready.
Relating Learners
Works well with others. Appreciates others strengths and differences. Is supporting and encouraging of others.
Learn together, Play together, Laugh together, Achieve together