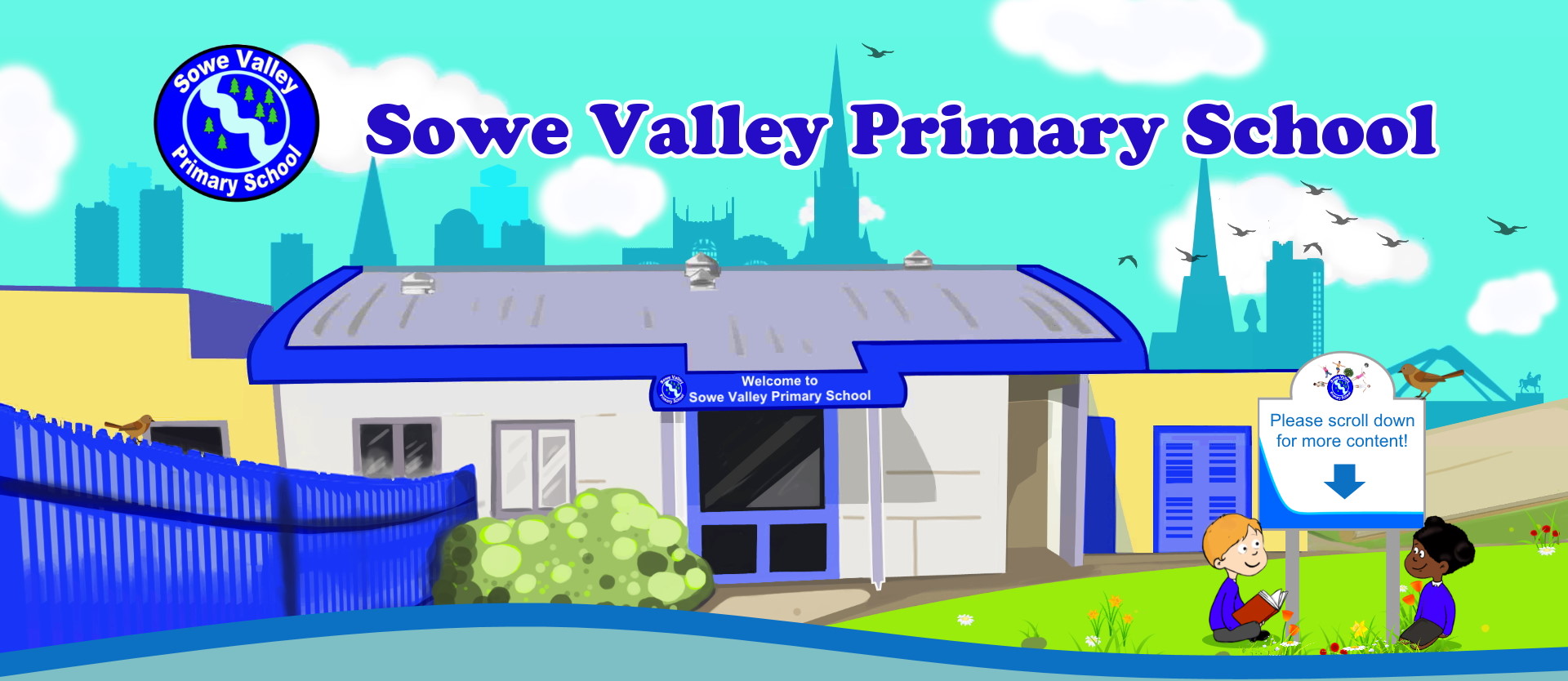 Expectations for school uniform 
Our school uniform colour is a combination of blue and white/grey. Most items can be bought from supermarkets. Items marked with a * below are available with a school logo on, this is optional for parents. These items are available from Andy Blair Sports and School Wear (Barker's Butts Lane, Coundon, Coventry CV6 1DY) and Cat Ballou (1-3 The Burges, Coventry CV1 1HN) All uniform and P.E. kit should be named. We store a small amount of second-hand uniform in school which we can provide to parents. Throughout the year, we set up a second-hand uniform table where parents can help themselves to uniform free of charge.  
School uniform at Sowe Valley 
Pale blue/white polo shirt or shirt* 

Royal blue sweatshirt/jumper/cardigan/fleece* 
Grey or black trousers
Grey or black skirt/pinafore dress/trousers 
Blue and white dresses – checked or striped 

A coat

Flat, black footwear 
P.E. kit 
On the days when a child has a P.E. lesson, they must come to school wearing full P.E. kit. Long hair should be tied back. Depending on the time of year, the children should wear:  
White t-shirt 

Blue/black shorts/Tracksuit 

Pumps/Trainers
Swimming kit (Year 4 and 6 only) 
One-piece swimming costume 

Swimming shorts

Towel  
Jewellery 
For Health and safety reasons we do not allow children to wear jewellery. The exceptions to this rule are stud earrings and watches. Earrings are not to be worn for any PE lessons and activities. Children will be asked to remove earrings and watches for these lessons, you may want to consider sending your child without earrings on PE days. Children who cannot remove earrings themselves will be expected to have ears covered with a plaster or tape (provided by yourselves), although we should emphasise that this may not prevent injury and the school cannot be held responsible for any injuries sustained as a result of a child wearing earrings. We recommend that jewellery is not worn at all.