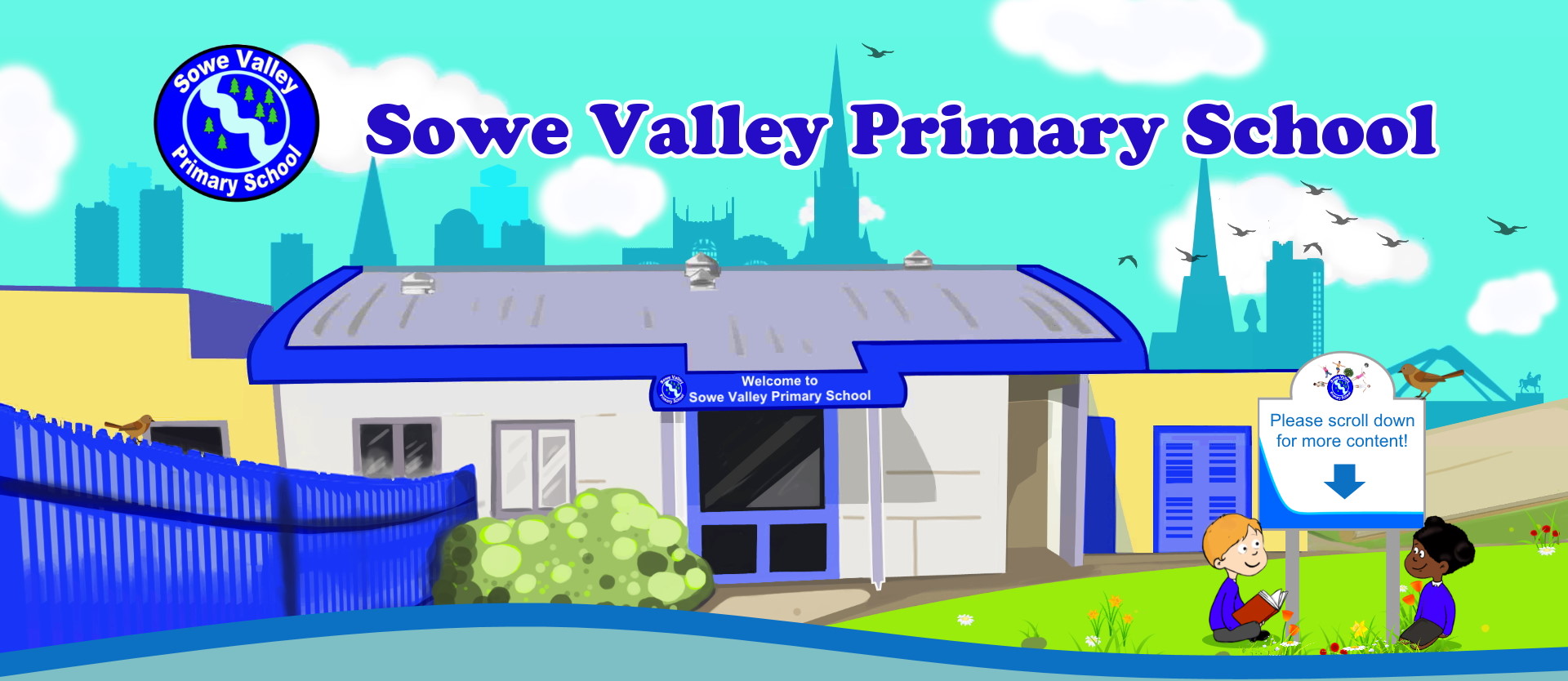 At Sowe Valley we provide our pupils with a rich exposure to the world of art. Our half termly 'art days' are focused around a specific strand of art and planned with the support of 'Kapow Primary Art'.  Across the year, teachers develop pupil skills in Drawing, Painting, Mixed media, Sculpture and design and across their time at Sowe Valley, pupils build upon their knowledge and skills to become well-rounded artists with an appreciation of a range of famous artists, art movements and art techniques.
What do our art strands consist of:
Drawing
– Exploring mark-making in all its forms, experimenting with line, tone and textures and using a wide range of materials to express their ideas as drawings.
– Using sketchbooks to record observations and plans as drawings.
– Learning about how artists develop their ideas using drawings.
Painting and mixed media
– Developing painting skills including colour mixing, painting on a range of surfaces and with different tools.
– Exploring the interplay between different media with an artwork.
Sculpture and 3D
– Investigating ways to express ideas in three-dimensions
– Constructing and modelling with a variety of materials, shaping and joining materials to achieve an outcome.
– Developing drawn ideas into sculpture.
Craft and design
– Designing and making art for different purposes, considering how this works in creative industries.
– Learning new making techniques comparing these and making decisions about which to use to achieve a particular outcome.
– Developing personal, imaginative responses to a design brief.
Recommended reads for children who love art:


Year 1 experimenting with lines using a range of tools.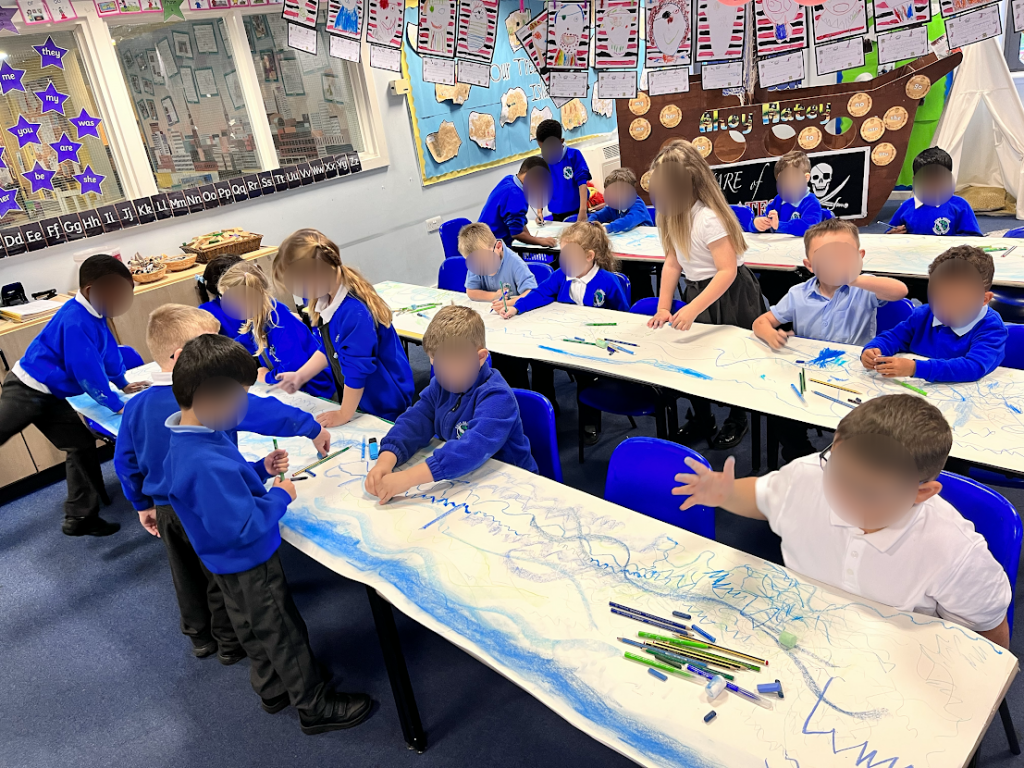 Swipe to see some of Year 2's sketches of their favourite toys.
Swipe to see some of our Year 6 portraits in the style of
Käthe Kollwitz.