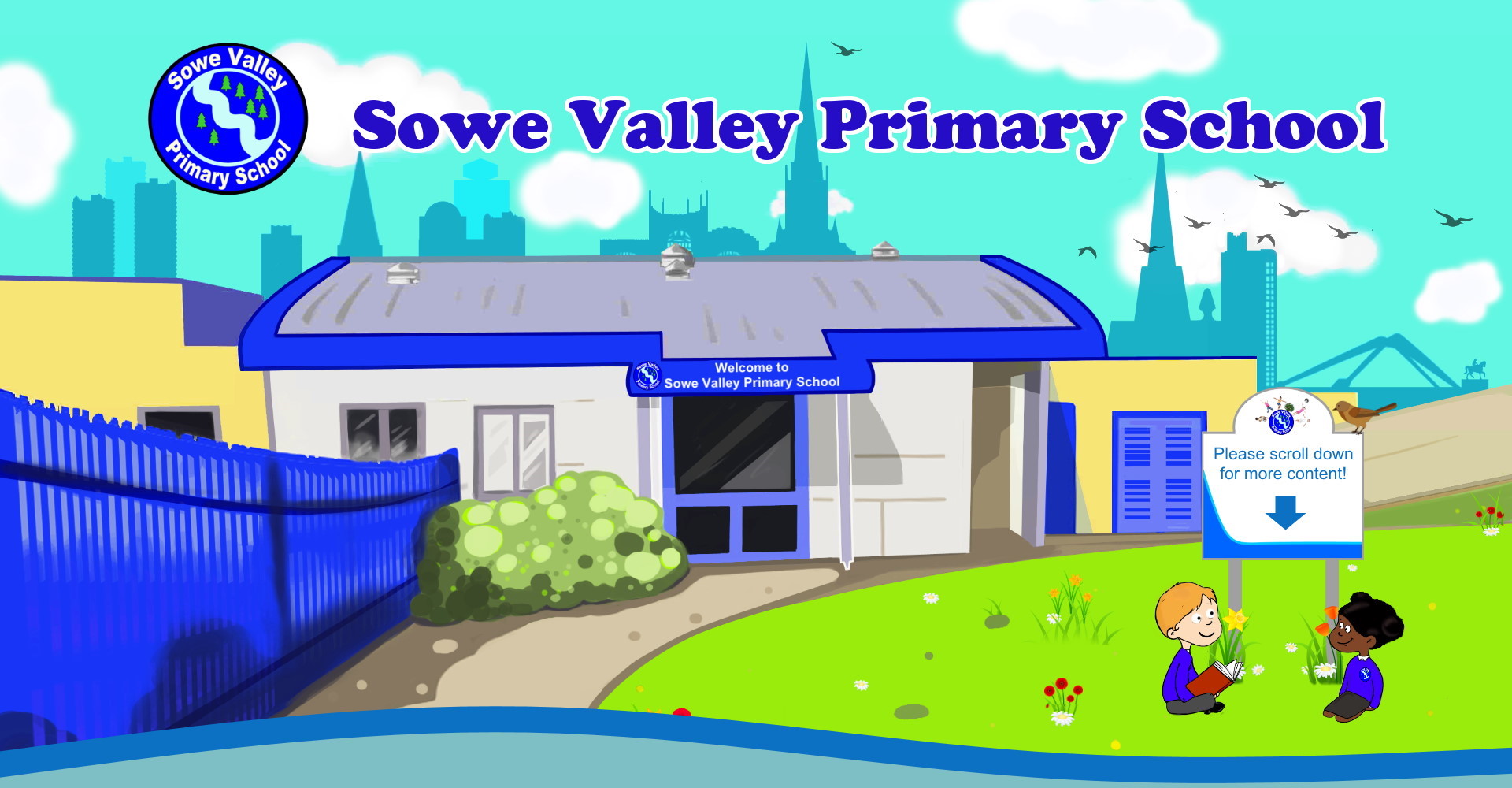 Intent
The overarching aim for English in the national curriculum is to promote high standards of language and literacy by equipping pupils with a strong command of the spoken and written language, and to develop their love of literature through widespread reading for enjoyment.
 The national curriculum for Reading aims to ensure that all pupils:
– Read easily, fluently and with good understanding
– Develop the habit of reading widely and often, for both pleasure and information
– Acquire a wide vocabulary, an understanding of grammar and knowledge of linguistic conventions for reading, writing and spoken language
– Appreciate our rich and varied literary heritage
 At Sowe Valley, we value reading as a key life skill, and are dedicated to enabling our pupils to become lifelong readers. We intend to use reading to provoke thought within children and encourage all pupils to read widely across both fiction and non-fiction to develop their knowledge of themselves and the world in which they live, to establish an appreciation and love of reading, to gain knowledge across the curriculum and develop their comprehension skills. Our intention is to ensure that, by the end of their primary education, all pupils are able to decode words in order to be able to read fluently, with an understanding of what they have read, and with confidence. At Sowe Valley, we promote reading for pleasure and we are committed to ensuring children understand the value and importance of reading in everyday life, and are able to use their developed reading skills to support them as the progress through life.
Immersion
Every child will have the experience of reading to a younger child
Every child will have the opportunity to meet an author
Every child will have the opportunity to read with confidence when performing to an audience in events at school regularly e.g. Christmas productions, End of Year productions, Class Assemblies
Every child will have the opportunity to visit the birthplace of Shakespeare
Children will have the opportunity to join a local library