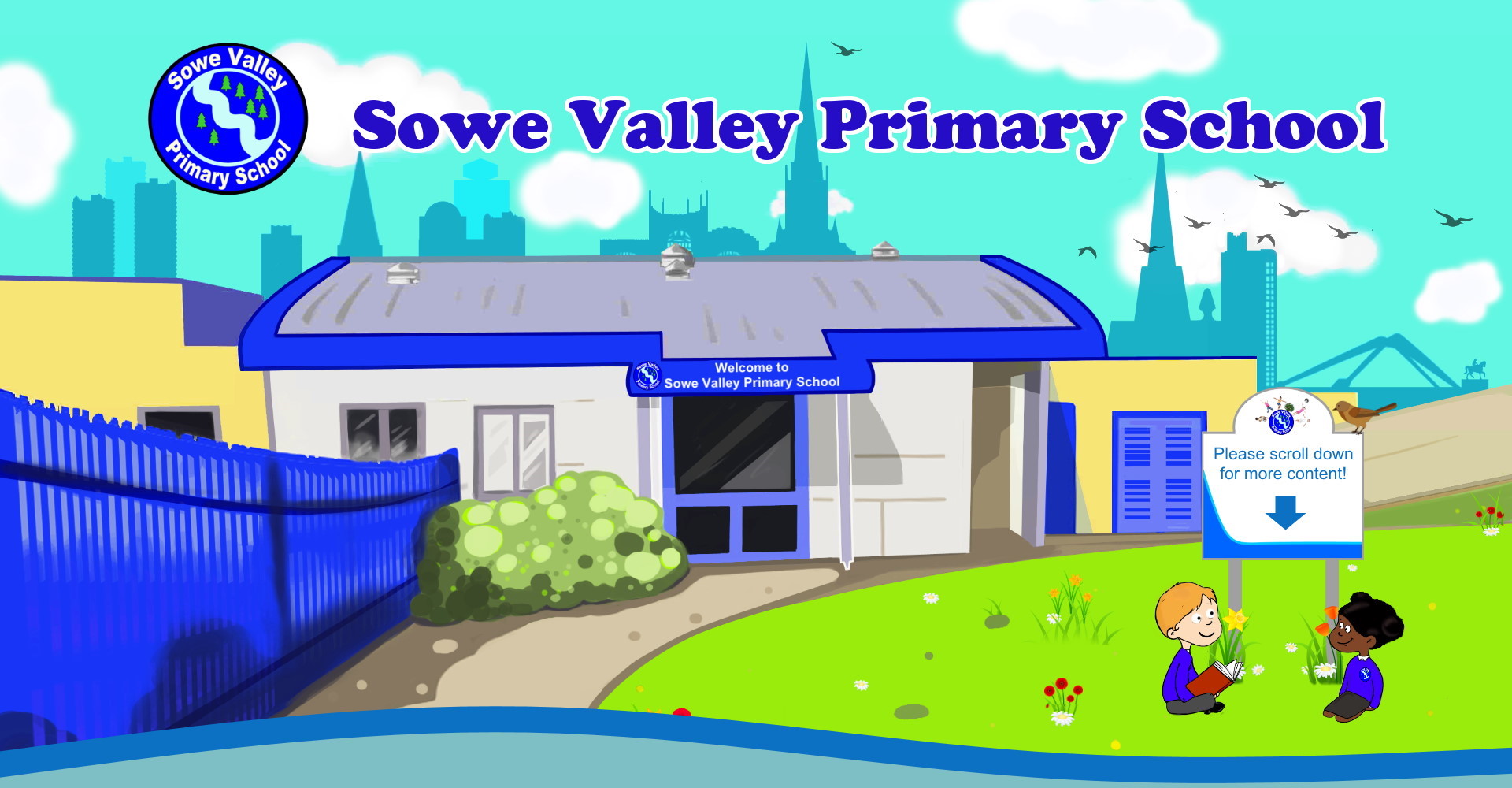 Phonics and Early Reading
Phonics and Early Reading
At Sowe Valley, we prioritise fostering a love of reading in our pupils as we value reading as a key life skill. For this reason, we are dedicated to enabling our pupils to become lifelong readers who enjoy a wide range of texts. From the moment children enter our Reception classroom, they are immersed in a language rich environment full of opporunities to build their vocabulary, enjoy stories and develop their skills in reading. Teachers at Sowe Valley use reading to provoke thought within their pupils and encourage children to read widely across both fiction and non-fiction. This is critical in supporting children to develop their knowledge of themselves and the world in which they live, to establish an appreciation and love of reading, to gain knowledge that can be used across the curriculum and develop their comprehension skills. Our intention is to ensure that, by the end of their primary education, all pupils are able to decode words in order to be able to read fluently, with an understanding of what they have read, and with confidence. At Sowe Valley, we promote reading for pleasure and we are committed to ensuring children understand the value and importance of reading in everyday life, and are able to use their developed reading skills to support them as the progress through life.
Phonics
At Sowe Valley Primary School we teach daily Phonics lessons, using the 'Supersonic Phonic Friendss' programme. This systematic, synthetic phonics approach for teaching children to read, is split into phases. From pre-school through to Year 1, our children embark on an exciting journey to learn their sounds and become fluent readers. Throughout the pre-school year our youngest pupils work on their firm foundations for phonics. Learning the recognise and distinguish initial sounds in preparation for their transition into Reception.  In Autumn term, children in Reception begin Phase 2 (The basics 2) of the programme, where they are introduced to the first 35 GPC's (Grapheme Phoneme Correspondences). In Spring term, Phase 3 (The basics 3) includes further phonemes, such as 'digraphs and trigraphs'. We then continue into the summer term where children recap and revisit their sounds from phase 2 and 3 and begin to be exposed to eleements of Phase 4  of the programme. Children are quickly taught to segment and blend sounds to read a variety of words and segment or break down the sounds in simple words for spelling. Within Phase 2, 3 and 4 children are also taught 'Tricky Words' these are words that cannot be segmented and blended and so therefore are learnt by sight, by defining the easy and tricky parts of a word. In Term 1 we offer a parent workshop to support reading and phonics. 
In Year 1 we continue to follow the 'Supersonic Phonic Friends' programme to plan and teach phonics on a daily basis. In autumn 1, children in Year 1, review Phases 3 and 4, plus learn new Phase 5 GPC's. In autumn 2, we continue to learn more GPC's in Phase 5, consolidating prior learning through 'growing the code'. During spring and summer, the children continue to learn more Phase 5 GPC's, with an emphasis on alternative spellings. During the summer term of Year 1, children will take the Phonics Screen Check.